Hobbs specializes in the development and manufacturing of specialty nonwoven product solutions for the Automotive, Industrial, Quilt Batting and Comfort Product markets. Hobbs Bonded Fibers is the source that purchasers, engineers and program managers call to provide innovative solutions that require engineering for specific needs. A great number of these leaders have benefited from Hobbs solutions when other companies could not.
To learn more about how we serve all nonwoven industries, please contact us our R&D departement at tech@hobbsbondedfibers.com, sales department at sales@hobbsbondedfibers.com, or call 800-433-3357.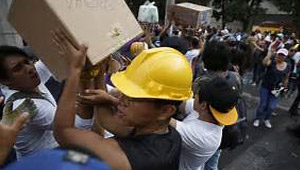 Hobbs Bonded Fibers played a role in post-Hurricane Harvey relief in September and October. Levi Hobbs, son of Hobbs Bonded Fibers CEO Larry Hobbs, arranged for donations to be accepted at the company, 200 S. Commerce Drive in Waco. The Hobbs team collected donations of food, water, hygiene items, baby food, diapers and pet supplies, which were then taken along with donations to Houston.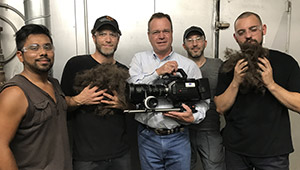 Hobbs Bonded Fibers hosted the TV production crew of The Science Channel's HOW IT'S MADE program on Tuesday, October 3. The program will feature how Hobbs creates a product called Bison Fiber 100 that is the thermal component of high-end insulated jackets. "It's one thing when we say we're good. It's a validation when somebody comes in from the outside and says, 'What you do is unique, it's newsworthy.'"